Real Glass Block
Scratch Resistant
Maintenance Free
Add privacy and light to any room with the versatile, vinyl-framed, glass block window system that simply nails into place.
Product Range
Top
Standard Series
The Standard Series is built with 2" thick Glass Block which reduces weight. It is available in two distinctive patterns.
Frames are available in white or almond
Rts 2" or 3" Glass Block
Integral Weep System (Patent Pending)
Welded Vinyl Frame
Nailing Fin for Easy Installation
Integrated "J" Channel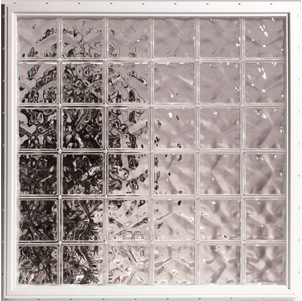 Wavy Pattern: Classic, undulating design transmits maximum light with moderate distortion.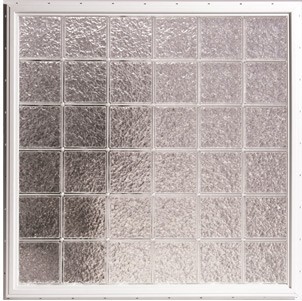 Ice Pattern: Soft, textured design admits light with a high degree of privacy.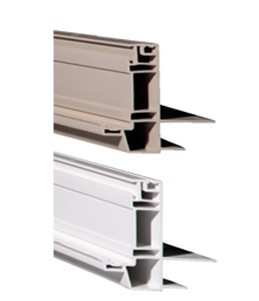 Frames are available in white or almond
---
Decorative Series
The Decorative series is built with 3" thick Glass Block in five attractive patterns, expanding your design options.
Each block is an 8" square, real glass block - not plastic, so they can be cleaned with normal household cleaners and are highly resistant to scratching or dulling. CrystoLok windows are available in a wide variety of sizes; see the size chart for exact dimensions. Fresh-Air vents are an available option.
Just nail these windows into place to make any spa area the center of attention, to add privacy to a bathroom or for attractive, secure door sidelights.
Real Glass Block
Scratch Resistant
Maintenance Free
Clean with normal household cleaners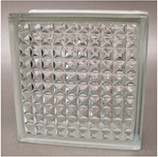 Diamond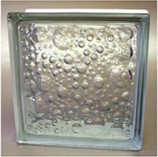 Bubbles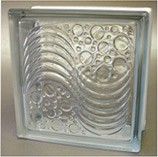 Ocean View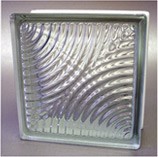 Bromo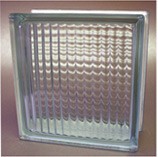 Quadra
Installation
Top
Easy Installation
CrystaLok Glass Block Windows are installed from the outside. Set the windows into the opening with the weep gates at the bottom, use shims to assure that it is plumb and level, nail into place. Apply sealants,vapor barrier and flashing tape as you would with any new construction window. Download the Installation Instructions.